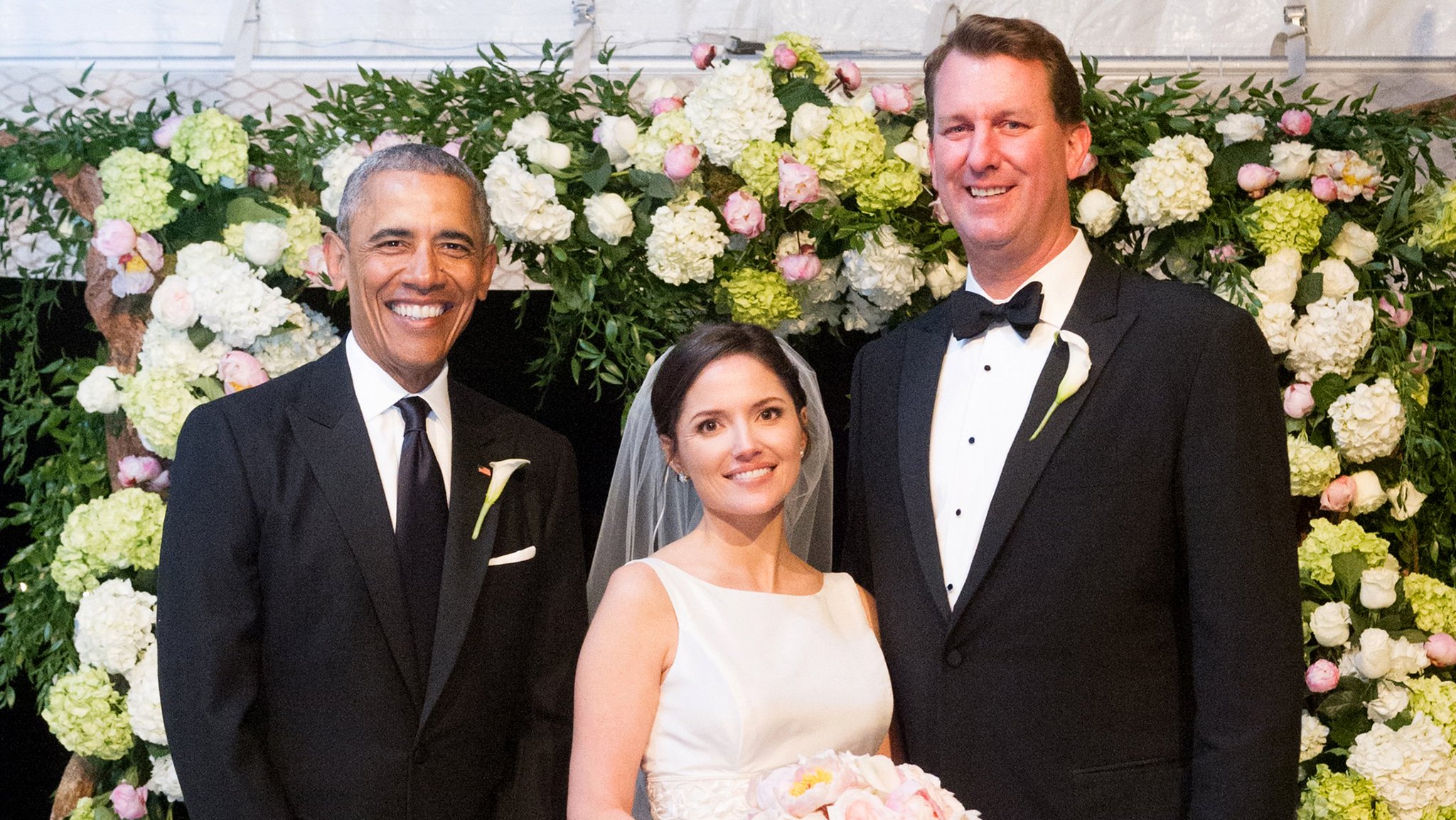 President Barrack Obama as far as MDB is concerned is the Worlds Most Amazing President Ever!!!
His humility was again shown over the weekend after the worlds no 1 man served as a groomsman in the Florida wedding of his longtime staffer and most frequent golf partner Marvin Nicholson.
The wedding was just hours after his star-studded farewell bash came to an end at 4am.
Nicholson and his wife Helen Pajcic tied the knot at a private evening ceremony in Jacksonville at the One Ocean Resort and Spa.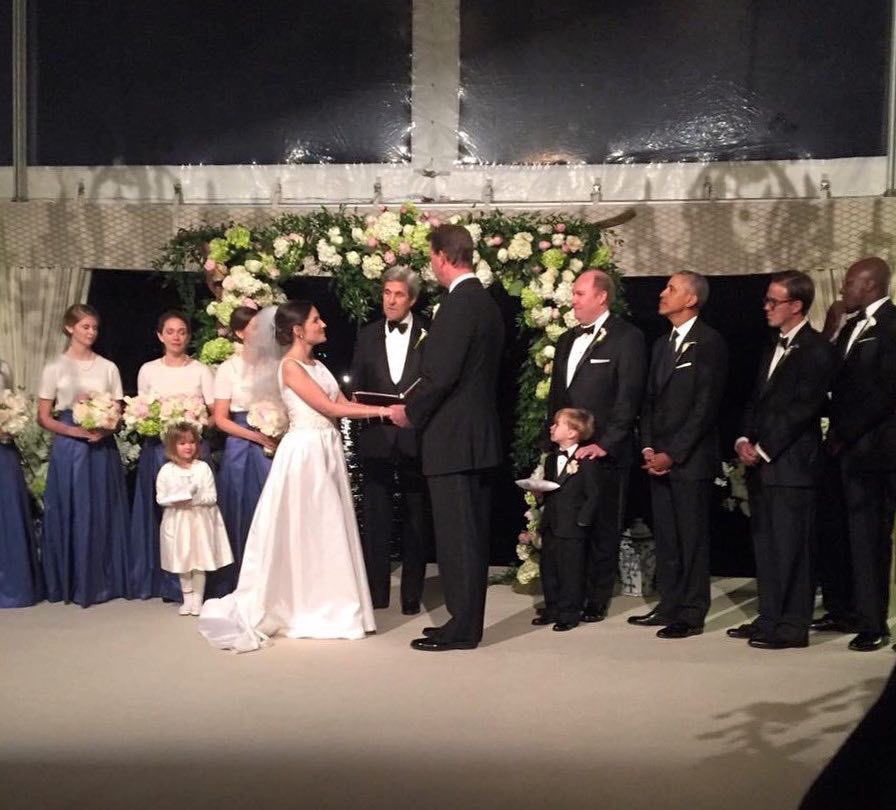 For the wedding, President Obama wore a black tuxedo and was the only one to wear a long black tie. The other groomsmen, US Secretary of state John Kerry and even the groom all wore black bow ties. I guess thats one of the privileges that comes with being President-you stand out! Lol.
Not only was the couple confident in inviting President Obama to be a groomsman and guest at the wedding in his final weeks in office, they also had  John Kerry officiate the ceremony. Nicholson and Pajcic both worked on Obama's 2008 presidential campaign.
Pajcic is also the daughter of a longtime Obama fundraiser and – according to her LinkedIn profile – a special assistant at the Education Department.
To think the US's no 1 man still had time to attend the wedding at a time like this when any other president will be busy dotting his 'is' and crossing his 'Ts' as he exits office is just remarkable. No wonder the whole world loves him and is paying tribute.
President Obama is no doubt a legend and his humility is a lesson to all. His story will be told to children yet unborn as not just a remarkable orator or Americas first black President but the 'coolest' President to have every lived.
Farewell  President Obama, we will miss you!